Navigation in the Scottish mountains can be challenging. Our mountain weather is susceptible to change with little warning. A blue-sky day with good visibility can very quickly change to one of poor visibility, demanding good navigation techniques. It is also worth noting that there is not a culture of 'way marking' in the Scottish mountains as in some other mountain areas, and just because a path is marked on the map does not guarantee that it exists on the ground.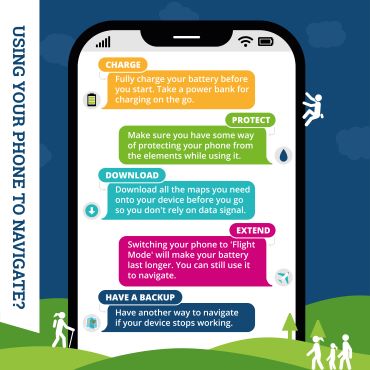 Using your smartphone for navigation?
Read our guidance for keeping your smartphone working for you when you're out in the hills.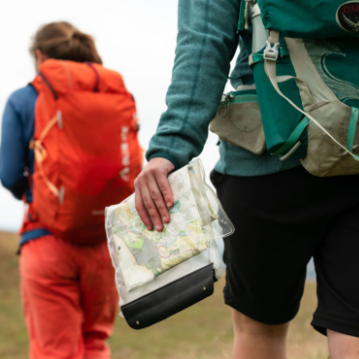 Navigation courses
Learn how to read maps and use a map, compass or electronic devices to find your way in the mountains.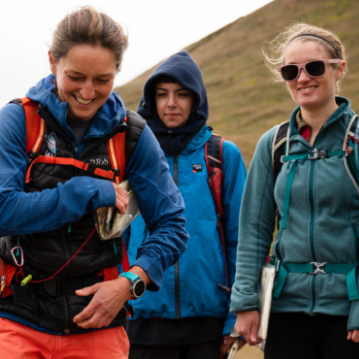 Going the Extra Mile - navigation for 18-25 year olds
Low cost navigation skills courses for young people aged between 18 and 25 who enjoy exploring the hills.
Check out our navigation skills advice on these web pages to give yourself a great grounding in the basics and remember:
Study the map and plan your route so that you know where you want to go and how long it will take
Always set your map in relation to the ground
If you're using a map and compass, learn to use them before you need to use it for real
If you're using a GPS or smartphone read our guidance here
Check your position regularly - know where you are
If you leave a note of your intended route and time of return with a responsible person, remember to check in with them
Book a course!
We run a series of subsidised one-day navigation training courses which are the ideal preparation for safe navigation in Scotland's mountains.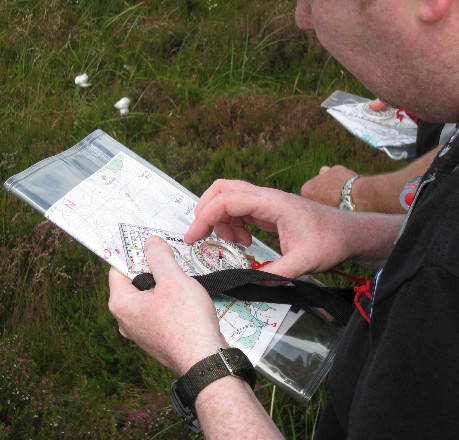 Essential navigation skills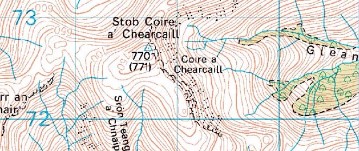 Learn about map scales, grid references to describe a location, and contour lines to describe the shape of the land.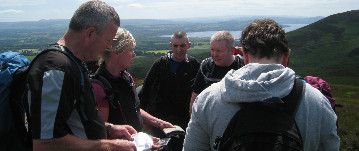 Choosing a route, setting the map, taking and following a bearing, ticking off features, measuring distance, timing, pacing and assorted tricks of the trade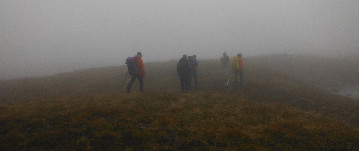 Sometimes, despite all your efforts, you realise you're not sure where you are. Learn useful relocation strategies and 'tricks' such as aspect of slope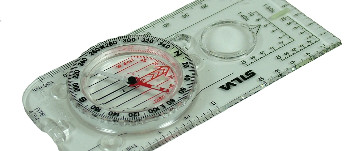 It's rare, but your compass can come a cropper and be almost 180 degrees out. Find out why 'reversed polarity' happens and how you can avoid it.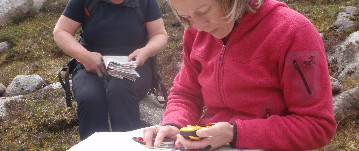 GPS and smartphone devices are now commonly used, and while they're a great navigational tool you still need to know how to navigate and how to make the best of them.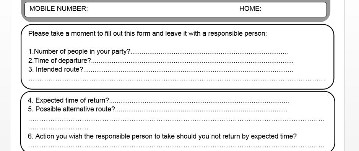 Route cards - a note of where you are intending to go - can be an invaluable aid if you don't turn up, giving rescuers a good idea of where to look for you.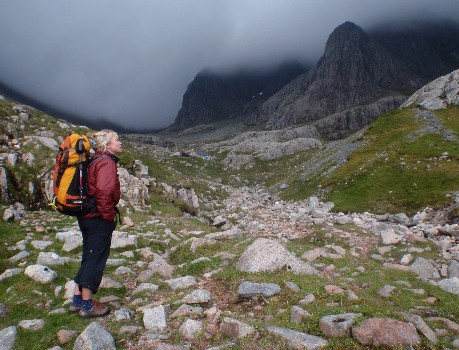 Planning to climb Ben Nevis? Take a look at our advice for a successful ascent and a safe return, from weather conditions and equipment to navigation. It is essential to have an understanding of mountain navigation skills when heading for Scotland's highest mountain. Walkers often get into difficulties when the cloud lowers or snow covers the track making the route less obvious...
Mountain Safety Advisor, Heather Morning takes you through the basics of map and compass, an ideal starter for beginners or refresher for those with some navigation experience.
What next?
If you would like more detailed information, we would recommend the official handbook of the Mountain Leader scheme, Hillwalking (ISBN: 0-9541511-0-0)
You can also visit the website of the National Navigation Award Scheme, a personal performance, non-competitive, incentive scheme for all ages to learn navigation skills and gain confidence to get out and enjoy the countryside. NNAS courses are delivered throughout the country by over 500 approved providers.
Alternatively, you may wish to employ a professional outdoor instructor who may be able to offer more flexible arrangements for venues and dates.

Sofa 2 Summit is a free 7 part online guide to help you get the most out of hiking in the hills this spring and summer.
If you want to start hiking in Scotland's hills and mountains, or need a refresher in some key skills after a winter break from hill walking, Sofa 2 Summit will take you through the basics and help you get where you want to go.
Register now to get started: