Mountaineering Scotland offers a year round programme of mountain skills courses and talks for members, sharing knowledge that can be life-saving and will certainly improve your awareness, confidence and enjoyment of days in the mountains.

Our courses are delivered by a high quality professional instruction team.
We also offer a spring 'skills for the hills' talks and a winter mountain safety lecture tour to help prepare beginners and experienced hillwalkers alike for the season ahead.

To complement our courses and events, check out our website for essential skills advice, plus safety DVDs and online videos hosted on YouTube, as well as links to other relevant organisations connected to the Scottish mountains.
We subsidise our mountain skills courses with membership income to ensure they are as affordable as possible. For this reason, we require you to be or become a member of Mountaineering Scotland to attend our courses.
Otherwise, please join us first and then make your booking.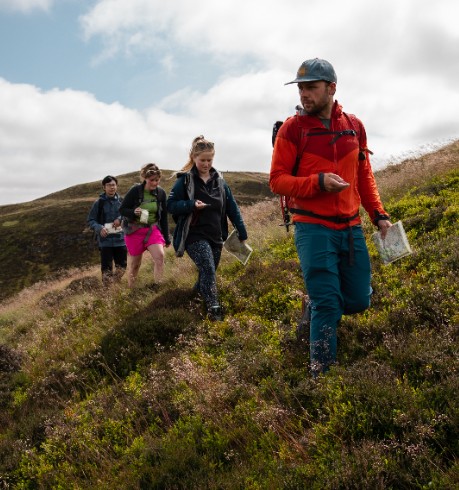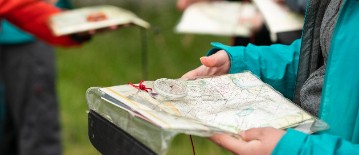 Our one-day navigation courses are run from a number of locations throughout the summer months, teaching the essential basics for finding our way around the mountains.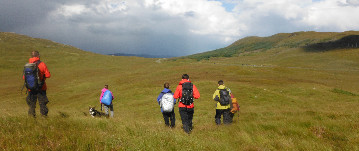 For those relatively new to hill walking, we run a mountain skills weekend which introduces you to navigation, route choice, coping with different terrains, equipment requirements and other topics.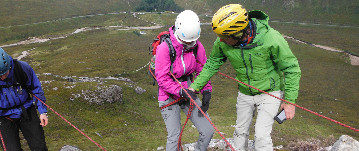 We offer a two-module course to help aspirant Summer Mountain Leaders gain this popular Mountain Training Scotland qualification. For those keen to become involved in leading walking groups through mountainous terrain in summer conditions.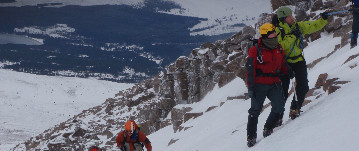 Our day and weekend winter skills courses cover the essential skills of walking with an axe and crampons, ice axe self- arrest, navigation, winter safety, avalanche avoidance and much more to enable you to enjoy Scotland's winter mountains.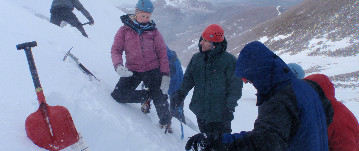 These one-day courses are designed for proficient winter hill walkers wishing to increase their knowledge of snow and avalanches, to learn which areas to avoid and to improve their understanding of reports and forecasts.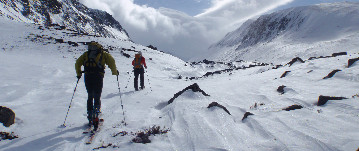 This two-day course is aimed at members of ski touring clubs affiliated to Mountaineering Scotland, who aspire to, or are already taking the lead role on club trips. It is suitable for ski tourers who have a good level of hill and ski fitness and who are confident on moderate slopes off-piste.

Courses for university and college clubs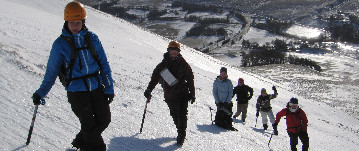 Another weekend course aimed at students and young people, this covers the basic skills of navigation, winter safety, avalanche avoidance, walking with axe and crampons, ice axe self-arrest, and much more (conditions permitting).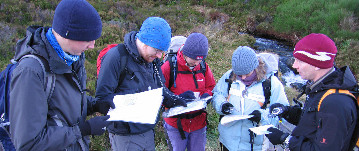 This training weekend allows student club members of all abilities to increase their skill levels and for those in positions of responsibility to better equip themselves for their role. The weekend is designed for members who might expect to be in a position of responsibility and for members of student clubs who are new to hill walking, mountaineering or climbing and wish to 'learn the ropes'.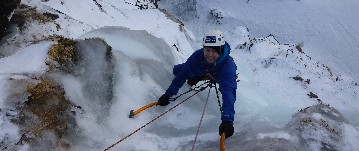 This course is for students who already have both winter skills and some rock climbing experience, who want to move into winter climbing. The aim of the weekend is to provide a solid foundation in core winter climbing skills.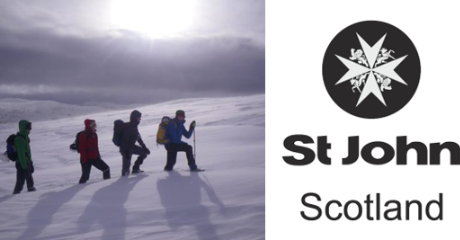 We are grateful to St John Scotland for providing funding for a Mountain Safety Instructor to work with university and college mountaineering clubs, attending weekend meets with students and passing on invaluable skills and safety advice.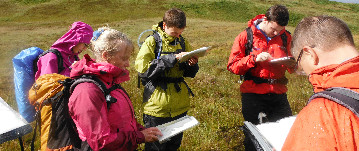 Packed with great tips for beginners and more experienced hillwalkers alike, from route planning and navigation, to moving safely over rough ground and seasonal advice like how to deal with late-lying snow fields.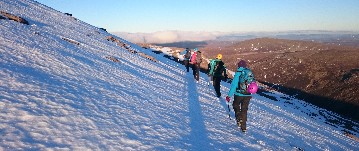 One of our Mountain Safety Advisors shares advice, anecdotes and adventures, while equipping you with some essential knowledge and skills for winter navigation, avalanche awareness, route choice, equipment, mountain weather and much more.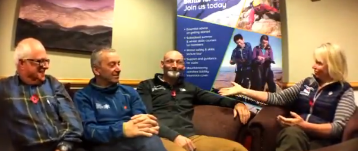 We have pulled together an expert panel to give you top chat and answer your questions with advice on seasonal mountain safety and skill subjects. Check out our winter themed 'show' here and watch this space for more live chat!

Our aim in organising mountain safety courses is to give you an enjoyable, quality learning experience, provided by appropriately qualified and selected staff. We want you to be inspired with the enjoyment and adventure which can be found in the mountain environment, encouraged to develop self-reliance in the mountains, and to value your membership of Mountaineering Scotland. If you are not yet a member, we hope you will join us, support our work and reap the many benefits of membership.
We ask all course participants to accept that we are not in control of the weather or mountain environment and that, occasionally, your course leader may need to alter plans for the day. Course leaders will do their best to ensure the course prospectus is covered, and that you have an enjoyable and memorable experience.
We ask that you:
Understand course requirements, by reading the joining instructions and ensuring that you bring all necessary clothing, equipment and food


Be forthcoming about your past experience and any medical conditions, when you are asked to provide this information


Listen carefully to your course leader and follow instructions given


Be proactive by asking questions – the interaction with other course participants is an important part of the learning process


Respect other participants and your course leader by avoiding the use of inappropriate language or behaviour


Provide feedback about your experience following the course - we can improve what we do with your help


Encourage others to develop self-reliance in the mountains by recommending that they acquire necessary skills through similar courses
Our courses vary in difficulty and in the demands they place on fitness and stamina. To make your choice easier, we have graded courses according to the level of fitness required, using boot symbols, which can be seen prominently on each course page. Attempting a course beyond your ability means you will not have a satisfactory experience and you could affect the level of instruction given to other candidates. If you have any questions about your ability to undertake a course, get in touch with Heather Morning to discuss.





Fitness grade

Description (each day)

Courses available at this grade

1 boot

Entry level course, suitable for people new to hill walking or those who are returning to the hills after a break.
Max distance 8km on track, max ascent 200m
2 boots

For people who regular climb hills/mountains.
These courses are delivered on the mountain, sometimes 'off-track' on rough terrain.
Max distance 12km, max ascent 600m
3 boots

For people who regularly climb hills/mountains who wish to take it to the next level. The courses are delivered on the mountains sometimes 'off-track' and on rough scrambling terrain. Max distance 12km, max ascent 1000m per day.

4 boots

Our most demanding courses. A very high level of fitness is required over many hours. Rough terrain and hostile conditions will be encountered. Max distance 15km, max ascent 1000m per day.