Mountaineering Scotland online shop
Please use the links below to purchase through our online shop.

Hill walking and climbing accessories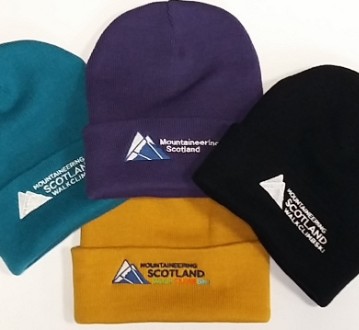 Coloured logo beanie hat
Fun range of soft, colourful beanie hats with turn up to keep your ears cosy, plus our embroidered logo (choice of teal blue, purple, black and mustard yellow).

£8.50 (including P&P)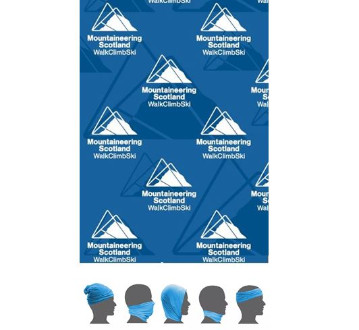 Mountaineering Scotland wind jammer

Exclusive design supporting Mountaineering Scotland.

£8.50 (including P&P)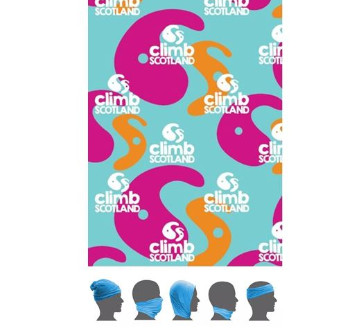 ClimbScotland wind jammer

Exclusive design supporting ClimbScotland.
£6.50 (including P&P)
Eye-catching and high quality chalk bag made for us in the UK by Pyschi.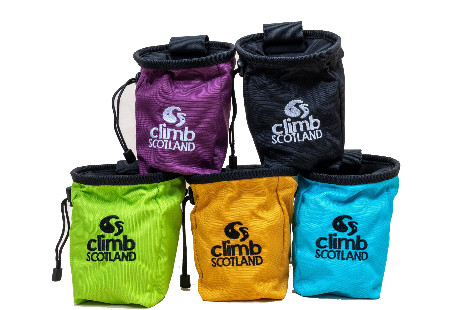 Exclusive new design, breathable performance t-shirt in blue, green or pink - wicking fabric keeps you cool when active - available in mens, ladies and kids fit. All profits help us get young Scots climbing.

Adults: £10 (was £15)

Kids: £6 (was £10)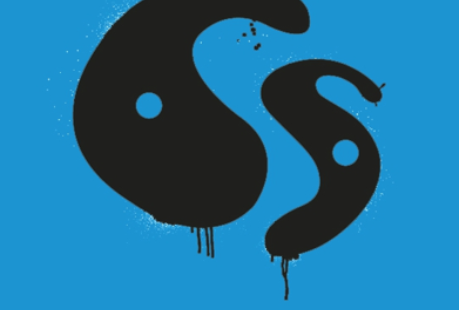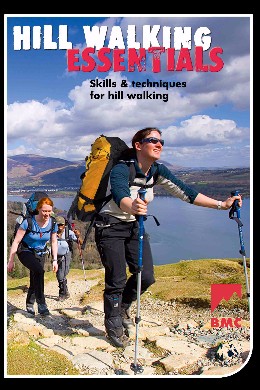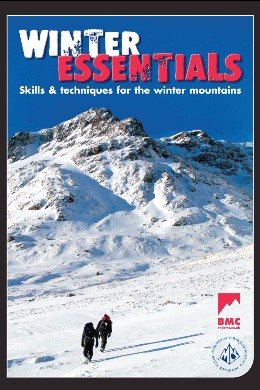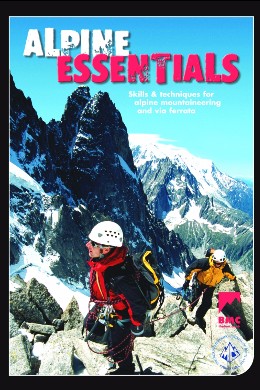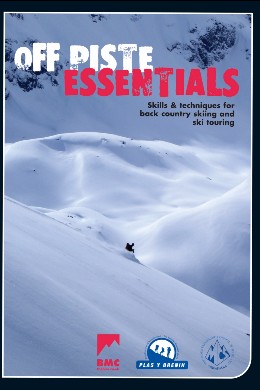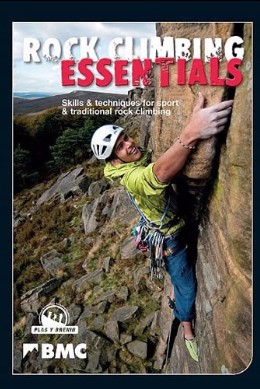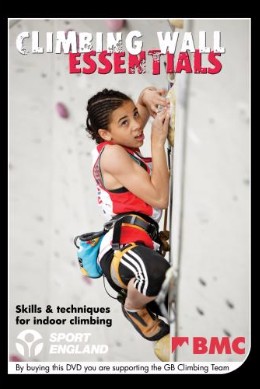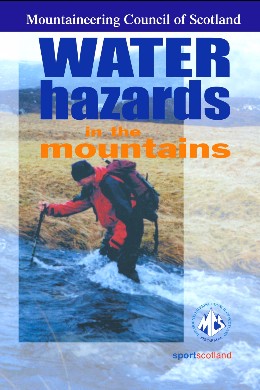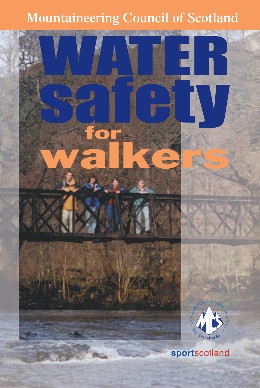 Books, magazines & leaflets
Published four times a year, Scottish Mountaineer is the only glossy magazine dedicated to hill walking and climbing in Scotland. Offering inspirational features for your next walk, mountain skills advice, dates for your diary, news, views and reviews, and much more.
£5.95 (including P&P) or FREE direct to your door when you become a member