Mountaineering Scotland is Scotlandís national representative body for hill walkers, climbers, ski-mountaineers and mountain lovers.
We are a not for profit organisation, and we work hard to serve our members and represent, support and promote Scottish mountaineering and indoor climbing.
When you join as one of our 16,000 members, both you and Scotland's mountain environment will benefit, as an part of your membership you get access to a great range of member benefits.
Not a member already?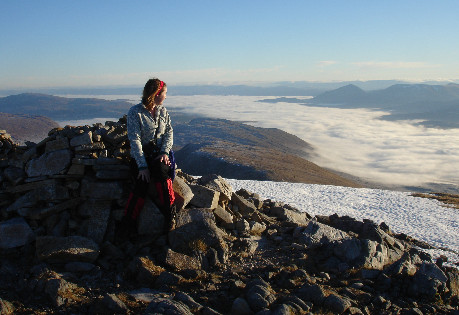 What is included in your membership?
Treat yourself to mountaineering essentials, clothing, mapping and the latest gadgets with a wide range of money-saving offers and discounts at Scotlandís best outdoors shops and online retailers. Great deals on other useful services too, including accomodation, camper vans, climbing walls and car hire.
Get access to mountaineering huts across Scotland, they are affordable places to stay in some great locations, plus discounts at over 60 hostels, B&Bs, hotels and holiday cottages, and eligibility to buy a card for up to 50% off many European mountain huts.
Get inspired for a day out in the hills, news, reviews, our latest special offers, club profiles and much more with a free subscription to our exclusive members magazine, Scottish Mountaineer, plus a monthly e-zine.
Exclusive access to our popular programme of mountain skills workshops and courses. including navigation, scrambling, first aid, winter skills and avalanche awareness. These sociable events are great value and are a low-cost way to hone your techniques and grow confidence in the hills.
We support climbers from day one to competing for Team GB with coaching and comps for under 25s and grants to help young climbers achieve their goals. We also run a ParaClimb festival for people with disabilities.
Your Mountaineering Scotland membership includes civic and public liability insurance giving you peace of mind when out on the hills or at a climbing wall. Members are also eligible for the BMC travel insurance and other financial services designed for the adventurous.
Or... find a club near you!
There are over 150 walking and climbing clubs affiliated to Mountaineering Scotland. Their members receive manyof the benefits of individual membership of Mountaineering Scotland.