Being proficient in the Scottish Mountains in summer conditions is of course much more than just the ability to navigate well - although navigation is one of the crucial elements of safe travel in the mountains. These weekend courses go a step further than the basic navigation skills to introduce valuable skills to members who regularly visit the summer mountains and who wish to develop their abilities to become safer and more proficient.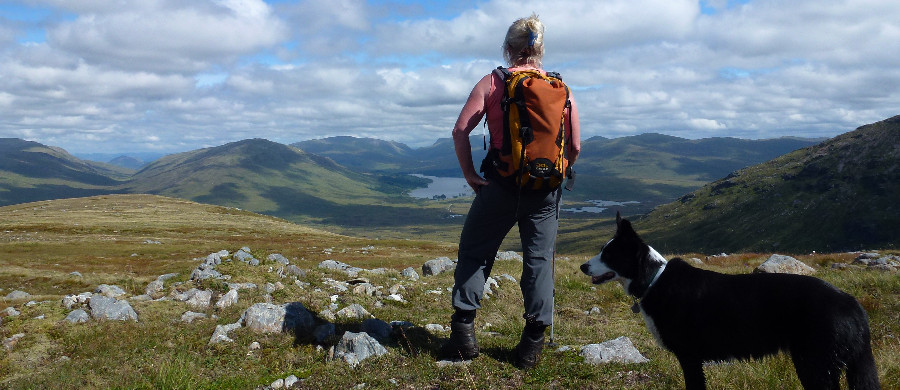 For people who regularly climb hills/mountains who wish to take it to the next level. The course is delivered on the mountains sometimes 'off-track' and on rough scrambling terrain. Max distance 12km, max ascent 1000m per day.
This weekend course comprises two days of instruction. It will include all of the following aspects to ensure safe and enjoyable days on the hill.
Pre-planning with reference to maps, guide books, websites & weather forecasts.
What to pack in your rucksack
Navigation
Route choice
How to cope with more difficult terrain such as scree, rocky steps, boulder fields and steep ground.
Emergency procedures
The course is delivered on a 1:6 ratio and involves two full days out on the hill. Applicants should be fit enough to enjoy a seven-hour day on the hill which may involve ascent up to 900m.

10th & 11th April Mill Cottage, Glen Feshie

9th & 10th October Braedownie Hut, Glen Clova

All courses will start at 9am on the Saturday and finish around 4pm on the Sunday.
Cost is £100 for Mountaineering Scotland members.
The cost is per person. It does not include your food or accommodation.

To book onto one of our mountain safety courses, you need to be a member of Mountaineering Scotland and aged 18 or over. Members aged between 14 and 18 can attend this course if accompanied by a parent or nominated adult: phone the office at 01738 493943 for details and to book.

Thanks to your membership, we can subsidise the costs of our courses and offer you cheaper course prices than most commercial providers.

Mountaineering Scotland members can book and pay easily and quickly online in our members' web portal.
If you are not a Mountaineering Scotland member, you can join and and then book your course place quickly and easily online in our members' web portal.
Please take a look at our useful course information for booking and cancellation conditions.
Bookings for these courses will open in January 2021
Excellent and highly professional instruction

I would absolutely recommend a course. They suit all levels, and work really hard to accomadate all levels of skills really well.

Amazing all round experience. Ridiculously good value for money. The atmosphere and attitude of students and staff were all really positive and friendly
The course was brilliant and I've already messaged Heather to say how much I enjoyed it and how much I took away from it. This is the start of my hillwalking journey and I came away full of enthusiasm and looking forward to my next adventure!