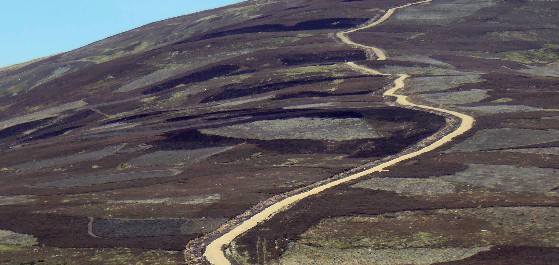 Farming and forestry roads

Landowners are not currently required to have planning permission for hill tracks associated with agriculture and forestry. We want this to change so that ecology and visual impact is prioritised and conditions on materials and construction can be set.

Through campaigning pressure, the law was changed in 2014 to provide more planning supervision of hill tracks by asking landowners or developers to give prior notification to local planning authorities of planned hill tracks.
However planning authorities have only six weeks to respond to developers before assumed permission is given.
In practice, this means many hill tracks go ahead due to the planning teamís lack of time to respond.

What we want:

We want the Scottish government to strengthen the planning scrutiny and protection around hill track construction, requiring landowners and developers to apply for full planning permission.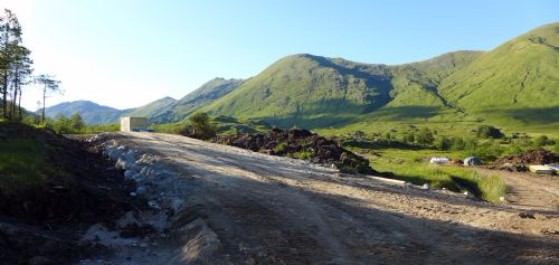 Hydro and wind farm roads and scars

Unlike other hill tracks, access roads and other civil engineering works associated with hydro schemes or wind farms are subject to planning permission. The issue here is ensuring planners set conditions to ensure the quality of the work done, monitor the results and take enforcement action when it is done poorly.
We recognise that any renewable energy project in a rural landscape will give rise to possibly significant short-term landscape effects and accept that this is a temporary effect of a transition to a lower-carbon economy.
However our key concern is the long-term effects, especially the importance of ground restoration around pipeline and access routes after the construction phase is over. Hydro tracks especially give rise to concern with intake maintenance often resulting in permanent tracks wider than is actually required for the task.

What we want:
We believe planning authorities must require that developers specify high quality restoration conditions. The legacy of poorly restored hydro tracks has prompted us to produce a statement outlining what we would want to see planners recommend and enforce: hydropower position statement