The season of change
Tuesday 31st October 2023, 11:04am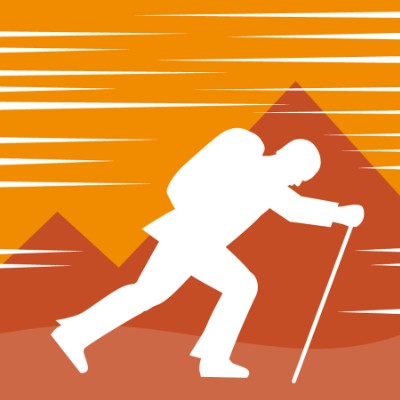 But it's not always active weather patterns which dominate. Periods of high pressure can develop and block the incoming storms for periods. Quieter episodes bring the opportunity for everyone's favourite mountain weather phenomena - the inversion. Cooler nights and relatively humid air combine to allow fog to form in the valleys and glens overnight into the mornings.

Such fog often disperses as the day warms up, but sometimes low-level cloud can hang around the hills for longer periods, with just the tops poking through. These misty layers can be very fickle and depend on just the right amount of moisture in the air at low and mid elevations over the hills. Relatively calm conditions are required, but a little breeze often helps push cloud banks onto the hillslopes. The 'inversion' itself refers to a temperature situation when the normal gradual fall of temperature with height is reversed and the clear hill tops are warmer than the murkier valleys.
Whatever adventures you're planning this autumn, always remember that conditions can change very quickly on the mountains. From one day to the next, or during the course of a day, things can deteriorate or improve rapidly. Waterproofs, wind-stoppers and thermal gear should be always kept handy. Monitor the wind direction - choose an area to the lee of the prevailing wind for drier conditions and higher cloud bases. Preferably pick a route which doesnít involve long periods walking into the wind on exposed tops. Consider the wind chill factor - even on the milder days. An air temperature of 10 Celsius will feel like freezing when directly exposed to a brisk 30mph wind.
You can check the local mountain forecast for your area for 3-days ahead at mwis.org.uk, plus donít miss our video outlooks covering the days and weeks ahead. Our social media feeds will also keep you up to date with the ever-changing conditions
Don't forget to check out the #ThinkWINTER resource hub for all the information you need for heading to the hills this season.