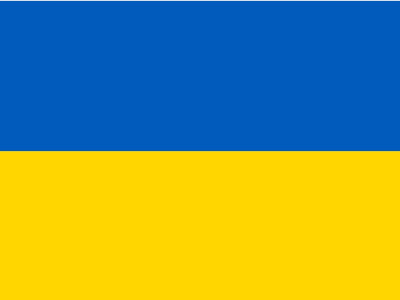 Mountaineering Scotland has endorsed action to ban Russian and Belarussian climbers from international competition.
We have agreed completely with a letter from the BritishMountaineering Council to the International Federation of Sport Climbing which states that British climbing will not host Russian or Belarussian delegations, or otherwise support or endorse any competition or activity within Russia or Belarus.
It will not compete in any events where athletes or sports officials from Russia or Belarus are allowed to take part under the name of Russia or Belarus, and it will not accept any sponsorship or other payment from organisations that are linked to Russia or Belarus.
The BMC and Mountaineering Scotland support the International Federation of Sport Climbing's decision to remove hosting rights for competitions in Russia and Belarus, suspend Russian and Belarussian athletes and team officials and remove international technical officials from IFSC competitions.
And they have urged the IFSC to go further, by excluding all delegates from Russia or Belarus from any activities of the IFSC, including representation on any working groups, committees, or commissions; by withdrawing the invitation for Russia and Belarus to attend the General Assembly, either in person or remotely, and by joining other International Federations (such as FIFA) and the IOC in making a clear public statement of condemnation of the invasion of Ukraine.
Mountaineering Scotland normally endeavours to remain politically neutral, but because of the seriousness of the situation it was felt appropriate to speak out on this issue and unite with the international and sporting community in our condemnation of the action taken by Russia against Ukraine.
Stuart Younie, Mountaineering Scotland Chief Executive Officer, said: "We have all been shocked, saddened and distressed at the unfolding events in Eastern Europe over the last week and Mountaineering Scotland stands united with the BMC in the position that they have taken as the international representative of sport climbing in the UK.
"It is important that we join with the sporting and international community in condemning the action taken by Russia and send a signal to the people of the Ukraine that we care about what is happening, and they have our full support."
Mountaineering Scotland President, Brian Shackleton, added: "Mountaineering Scotland and the BMC share the general view that politics and sport should remain separate, but in view of the dreadful reports and images coming from Ukraine as a direct consequence of the military invasion by Russia, we both consider it is the right thing to do to condemn the actions taken by the Russian government.
"We also support the BMC and the IFSC in taking the actions open to them in limiting participation of Russia and Belarus in international climbing activity as showing support for Ukraine in general and the Ukraine climbing community in particular."