Glen Etive road closure: Mon 14th Nov - Fri 2 Dec
Monday 14th November 2022, 11:14am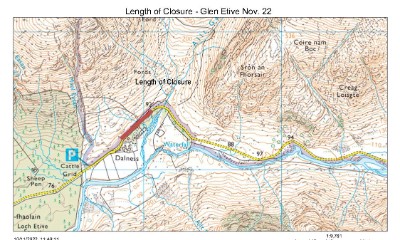 The Glen Etive road will close due to emergency drainage works from today (Monday 14th of November) until Friday 2nd December 2022.
The Highland Council will carry out the essential works around Dalness House, with access permitted only for residents and emergency services during this time.
Walkers and other hill and road users should keep this in mind when planning journeys over the next few weeks.
More information can be found by visiting the Highland Council website.